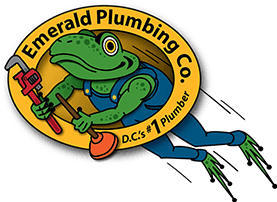 Washington, D.C. Sewer Line Repair
When sewer lines malfunction or break, the consequences can be severe. The fallout can include structural, environmental, and financial damage. Our knowledgeable and experienced Washington, D.C. sewer line technicians are here to diagnose and fix the issue. Our prompt response times offer property owners a sense of security, knowing that help is on the way. We work with commercial plumbing systems in Alexandria, Fairfax, and north to Silver Spring.
Call Emerald Plumbing at (240) 345-9920 for same-day scheduling and emergency service.
What Your Sewer Line Does
Sewer lines are an essential component of a plumbing system, responsible for the safe and efficient disposal of wastewater from the property and to a sewage treatment facility or a designated disposal area. These underground pipes play a crucial role in maintaining not just your system but public health and environmental sustainability.
The wastewater includes water from sinks, showers, toilets, and other plumbing fixtures. It also carries organic waste, chemicals, and other contaminants that need to be properly treated before being discharged into the environment.
Proper maintenance and regular inspection of sewer lines are essential to prevent clogs, leaks, or structural damage.
The Signs a Sewer Line Is Damaged
Ideally, our Washington, D.C. sewer line pros should be contacted before the damage gets too severe. This not only limits the fallout but it may result in a lower repair bill. Fast action is made possible by understanding the signs that a sewer line needs repair work.
Those signs include some red flags that are common to plumbing repairs generally. High water bills, slow drains, and weird noises from areas where pipes are present are often tipoffs to a bigger problem. Other warning signs include:
Foul Odors: A strong, unpleasant smell coming from drains or the surrounding area can indicate a damaged sewer line and potential sewage backup.
Lush Green Grass: Abnormally lush and green patches of grass in the yard above the sewer line can indicate a leak, as the wastewater acts as a fertilizer.
Cracks or Sinkholes: Visible cracks in the foundation or driveway, as well as sinkholes forming in the yard, may indicate a collapsed or damaged sewer line underground.
Backups or Overflows: Frequent backups or sewage overflows in toilets, bathtubs, or other plumbing fixtures can be a clear sign of a damaged sewer line.
Pest Infestations: An increase in pests like rats, insects, or rodents in and around the property can be a result of a damaged sewer line, as they are attracted to the sewage waste.
Mold or Mildew Growth: Excess moisture caused by a damaged sewer line can lead to the growth of mold or mildew on walls, ceilings, or floors.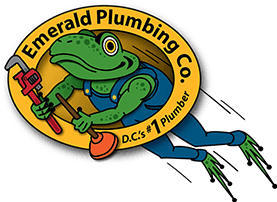 Work With Emerald Plumbing Today!
When you need fast, reliable, and effective services, call Emerald Plumbing Co. at

240-345-9920

. We're here to help with your Plumbing.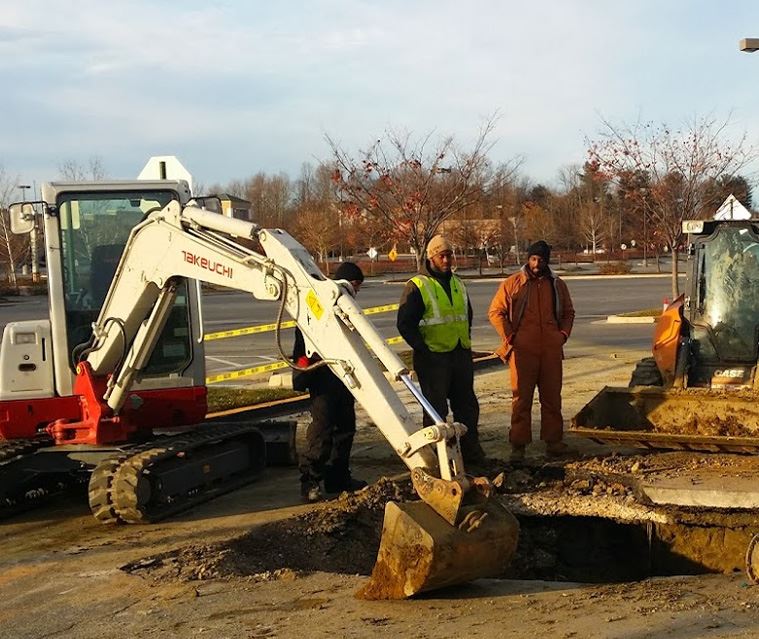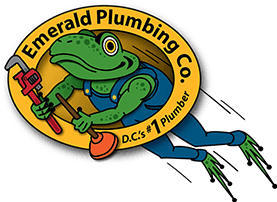 Our Plumbers Serve the D.C. Metro Area
We're proud of the reputation we've built over two decades in providing high-quality sewer line repair to the people and businesses of the D.C. Metro Area. They've rewarded us with good reviews and allowed us to build a deep team of talented technicians that give you prompt and dependable service.
Call Emerald Plumbing at (240) 345-9920 to get immediate assistance or use our online contact portal to schedule an appointment.