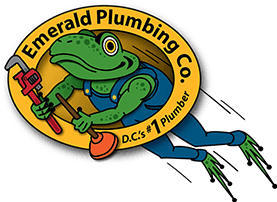 Areas We Serve
Emerald Plumbing has been serving the homes and businesses of the D.C. Metro Area since 2001. In that time, we've been proud to earn a reputation as D.C.'s #1 Plumber. We provide prompt response times, including same-day scheduling and emergency service. Our repair work is of high quality and backed up by a warranty. The areas we serve include the following:
Call Emerald Plumbing at (240) 345-9920 or contact us online today.
Our services start with the basic leak detection and repair that property owners expect when they reach out to their plumber. With over two decades of experience to guide us, our technicians are skilled at diagnosing the source of a problem, recommending the most cost-effective solution, and then performing a repair job that customers can be confident in. Emerald Plumbing will help with leaks that are anywhere from the main water line supplying your property to the sewer line that transports waste out.
We also handle new installations. Perhaps you're building a new property or office space. Maybe it's a renovation or a new addition to an existing property. Or maybe your old pipes simply have to give way to new ones. Whatever your need, we'll give you a fair price quote and dependable plumbing installation.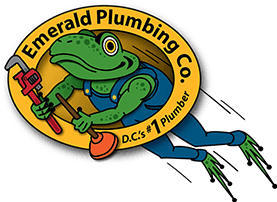 Quality Service Every Time - How Can We Help?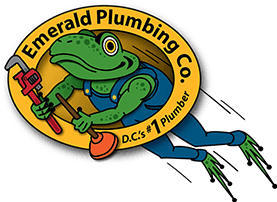 Keeping Businesses Ahead of the Curve
As small-business owners ourselves, we're sensitive to the commercial plumbing needs of our entrepreneurial brethren. We know that a plumbing problem can be more than an inconvenience for a small business and even more than something that causes property damage. For businesses, plumbing problems can result in fines, lost customers, and liability exposure. In short, we know that unreliable plumbing is an existential threat to the life of the business.
That's why we offer a routine maintenance program that starts with a thorough drain cleaning and then does follow-up work to make sure problems either don't return or are caught early. The earlier plumbing repairs can be done, the more likely it is that we can contain their scope and limit their costs. All of which add to your bottom line.