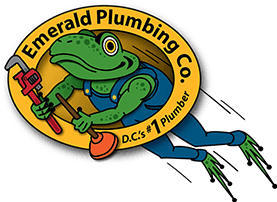 Washington, D.C. Emergency Plumbing
Plumbing emergencies are a hassle, even in the best of circumstances. In the worst of circumstances, they can cause property damage, and they may open businesses up to liability exposure. It's imperative to get them addressed immediately. Our Washington, D.C. emergency plumbers will hustle out there promptly when you call, and our service area extends to Fairfax, Alexandria, and all the way up to Silver Spring.
Contact Emerald Plumbing right away at (240) 345-9920 and get the emergency plumbing help you need.
Common Types of Plumbing Emergencies
You know the adage that says "minor surgery" is when it happens to someone else? There's a certain truth to that when it comes to plumbing. Anything that impacts our own property or business feels like an emergency. And, quite frankly, it often is. No matter what your plumbing concern is, don't hesitate to act. We offer same-day scheduling and emergency service because we want to be there for you.
Some of the most common plumbing emergencies involve the following:
Burst Pipes
Burst pipes are often caused by freezing temperatures, excessive water pressure, or aging pipes. When a pipe bursts, it can release a high volume of water, causing immediate flooding and potential property damage. The water damage can ruin furniture, electrical systems, and personal belongings. Moisture can also lead to mold growth, compromising indoor air quality and posing health hazards.
Water Heater Malfunction
Common causes of water heater malfunctions include electrical issues, thermostat failures, or sediment buildup. Without hot water, tasks like showering, washing dishes, or doing laundry become inconvenient or impossible. What's more, a malfunctioning water heater can cause leaks or even pose safety risks, such as scalding or gas leaks.
Sewer Backup
This emergency can arise due to tree root intrusion, grease buildup, or a damaged sewer line. Neglecting to address it promptly can result in several adverse consequences. The foul odor, unsanitary conditions, and potential health risks associated with exposure to raw sewage are major concerns. Furthermore, the contaminated water can damage flooring, walls, and personal belongings, requiring extensive restoration efforts.
Overflowing Toilet
The cause of an overflowing toilet might involve clogged drains, a malfunctioning flush valve, or a damaged sewer line. The excess water can seep into flooring, walls, and substructures, leading to structural damage and mold growth. The unsanitary water may pose health risks to occupants.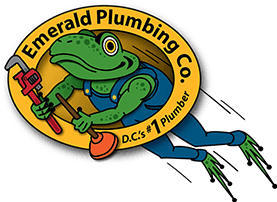 Work With Emerald Plumbing Today!
When you need fast, reliable, and effective services, call Emerald Plumbing Co. at

240-345-9920

. We're here to help with your Plumbing.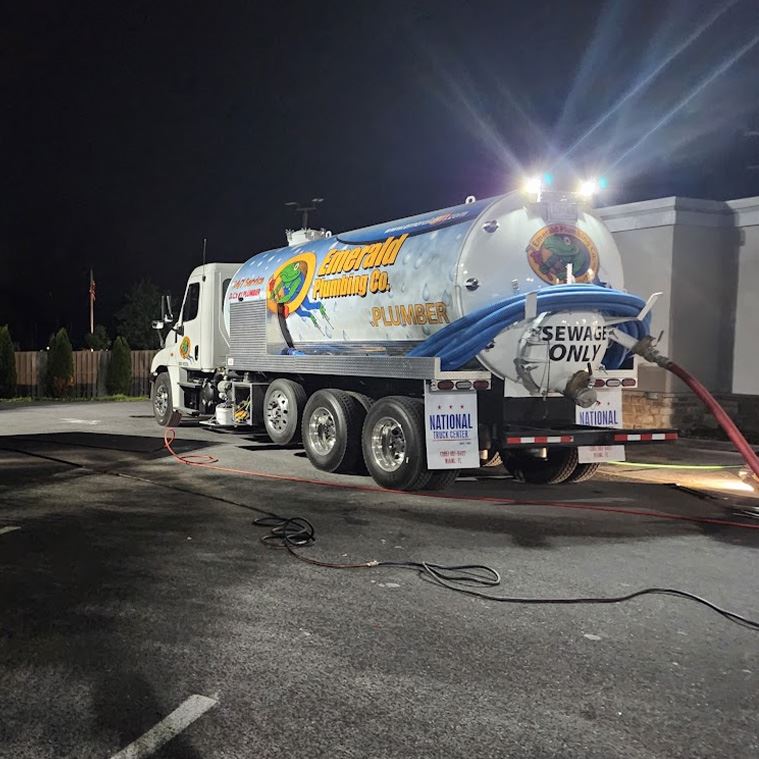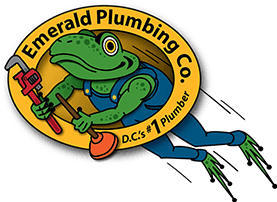 Call Our Washington, D.C. Emergency Plumbers
We bring over 20 years of experience to the job and are adept at quickly diagnosing the source of your emergency and then doing the dependable repair work you need. Our commercial customers have gotten peace of mind from our work and favored us with positive reviews. We want to earn your trust too.
Call Emerald Plumbing at (240) 345-9920 today.