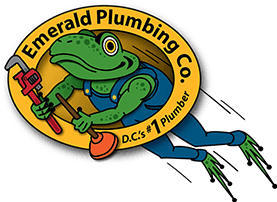 Washington, D.C. Leak Detection and Repair
Emerald Plumbing has over 20 years of experience in detecting and efficiently repairing leaks. Our Washington, D.C. leak detection and repair professionals are dedicated to serving homes and businesses in the Alexandria, Fairfax, and Silver Spring areas. We've built up a good reputation and earned quite a few positive reviews over the last two decades, and we'd love to help you next.
Call our office at (240) 345-9920 for same-day scheduling and emergency service.
The Warning Signs of Water Leaks
Awareness of the signs of water leaks allows for prompt action to prevent further damage. Here are five common signs to watch out for:
Higher Water Bills: One of the most noticeable signs of a water leak is a sudden increase in water bills. If your water usage remains consistent, but you notice a significant spike in your monthly bill, it may indicate a hidden leak.
Musty Smells: Water leaks often create a damp environment, leading to the growth of mold and mildew. If you notice a musty or earthy smell in certain areas of your property, it may be time to reach out to our office.
Puddles of Water: Leaks from pipes or appliances can lead to water accumulating on the floor or around fixtures. Check under sinks, near toilets, and around appliances like washing machines and dishwashers for any signs of water pooling.
Sagging Ceiling: A sagging or discolored ceiling can be an indication of a water leak in the roof or plumbing system above. Ignoring a leak can lead to further structural damage and potentially hazardous conditions if the ceiling collapses.
Slab Leaks: Slab leaks occur when water pipes beneath the concrete foundation of a building develop leaks. These types of leaks can go unnoticed for an extended period as they are concealed within the flooring. Look out for warm spots on your floor, cracks in the foundation, or the sound of running water when no faucets are turned on.
Timely action can prevent costly repairs, minimize damage to the property, and ensure the safety and well-being of occupants.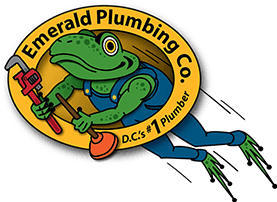 Quality Service Every Time - How Can We Help?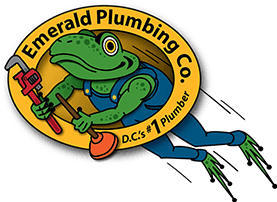 The Problems Water Leaks Cause
Water leaks can have significant consequences that go beyond the immediate inconvenience. Ignoring or neglecting these leaks can lead to various long-term problems. Here are five consequences that should not be underestimated:
Property Damage: Water can damage furniture, electronics, and personal belongings. The longer a leak goes undetected, the more severe the damage becomes.
Contaminated Water: When pipes corrode or break, harmful substances like rust, soil, or chemicals can enter the water system. These contaminants may pose health risks if ingested or used for cleaning or bathing.
Structural Damage: Water leaks can compromise the stability of walls, floors, and foundations. Wooden structures may suffer from rotting or warping, while concrete structures can experience erosion and degradation. Structural damage not only diminishes the value of your property but also poses safety risks to occupants.
Mold and Bacteria: Moisture from water leaks creates an ideal environment for mold and bacteria growth. Mold can cause respiratory issues, allergies, and even serious health conditions. Bacteria can also flourish in stagnant water, posing additional health risks. Apart from the health concerns, mold and bacteria can cause further damage to building materials, necessitating expensive remediation and repairs.
Call Our Washington, D.C. Leak Detection & Repair Technicians
With our extensive experience, Emerald Plumbing is skilled at quickly pinpointing the source of a water leak and then doing a dependable repair job.
Get emergency service by calling (240) 345-9920. Or just fill out our online contact form to schedule an appointment.