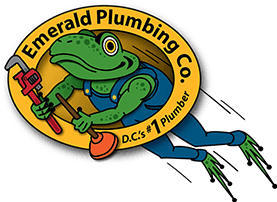 Washington, D.C. Commercial Plumbing
Plumbing problems can't be avoided, but a business certainly can't afford to have them linger or turn into something more expensive than they should. The fallout from plumbing problems can create everything from an unpleasant atmosphere for customers and employees to something that could result in running afoul of municipal codes. Our Washington, D.C. commercial plumbers have been serving the business community since 2001.
Call Emerald Plumbing at (240) 345-9920 or reach out here online today.
How Commercial Plumbing and Residential Plumbing Are Different
It's tempting to think that all plumbing is alike, but that's decidedly not the case. The dynamics of plumbing in a commercial setting are usually very different from that of a property. It's vital that the plumber you work with be experienced with, and understand, the specific distinctions of commercial plumbing. Distinctions like these:
Water Usage
Businesses tend to consume a larger quantity of water compared to residential households. A large household may have around eight or nine people using its plumbing system. Whereas even a small business can have double or triple that number. Larger businesses require even more water.
Creative Piping
Businesses need to create sufficient bathroom facilities to accommodate a larger number of people. This necessity can result in creative piping structures to ensure all necessary access points are available. These complex piping systems may require skilled servicing and the ability to think outside the box when it comes to leak detection and repair.
Codes and Regulations
Businesses must comply with municipal, state, and possibly federal codes and regulations. Staying up to date with compliance requirements demands detailed knowledge. Your plumber must be familiar with these requirements. Our service area extends from our Washington, D.C. office and includes Alexandria, Fairfax, and Silver Springs. We understand the nuances and details of compliance in these and the surrounding smaller communities.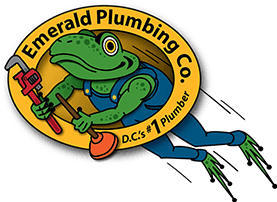 Work With Emerald Plumbing Today!
When you need fast, reliable, and effective services, call Emerald Plumbing Co. at

240-345-9920

. We're here to help with your Plumbing.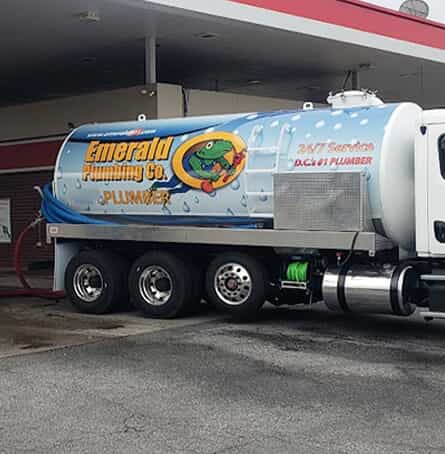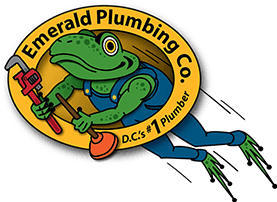 You Can Count on Our Washington, D.C. Commercial Plumbing
As business owners, we understand the importance of operating within tight margins, both financially and in terms of time. We know firsthand how much you need a commercial plumber who provides timely responses to ensure that water bills remain under control and that bathroom access does not hinder productivity. Our response times are prompt, and our work methods are meticulous and diligent. Furthermore, we offer a long-term drain-cleaning maintenance program that can provide peace of mind.
Get same-day scheduling and emergency service by calling Emerald Plumbing today at (240) 345-9920.