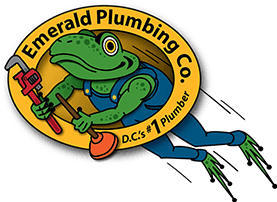 Washington, D.C. Grease Trap Cleaning
In businesses where a significant amount of grease and oil enters the wastewater, having a functioning grease trap for the septic tank is paramount. Emerald Plumbing has been a trusted provider of reliable grease trap cleaning since 2001. We work hard to ensure that commercial septic tanks can endure for as long as possible. Our team of skilled Washington, D.C. grease trap cleaning technicians regularly serves clients in Fairfax, Alexandria, and Silver Spring.
Call us at (240) 345-9920 for same-day scheduling or reach out here online today.
The Benefits of Cleaning the Grease Trap
Routine grease trap cleaning offers several benefits that contribute to its smooth operation. Those benefits include the following:
Proper Disposal of Fats & Oils
Grease traps are designed to capture and separate fats, oils, and grease from wastewater before they enter the septic system. Over time, these substances can accumulate, leading to clogs and backups. Routine grease trap cleaning helps maintain the efficiency of the grease trap and prevents potential plumbing issues.
Stopping Accumulation
Solid waste, such as food particles and debris, can also accumulate in the grease trap. If not cleaned regularly, this solid waste can harden and create blockages, impeding the flow of wastewater. Routine cleaning removes these solids and keeps the grease trap operating smoothly.
Regulatory Compliance
Most municipal jurisdictions have specific regulations and compliance requirements for commercial kitchens and food establishments. By keeping the grease trap compliant with local regulations, businesses can avoid fines and penalties while contributing to environmental protection. With deep experience serving the local community, our techs are familiar with what's required in each town or city we serve.
Engaging professional grease trap cleaning services contributes to the smooth operation of commercial kitchens, minimizes plumbing problems, and promotes a hygienic and efficient working environment.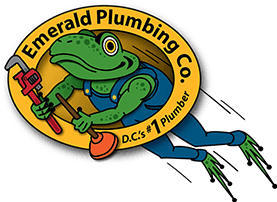 Quality Service Every Time - How Can We Help?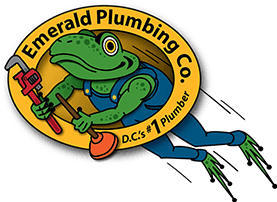 Who Uses Grease Traps?
The prominent examples of businesses that will need grease traps include these:
Restaurants: With the grease and oil produced during cooking and food preparation, grease traps are vital in preventing clogs and backups in the septic system.
Cafeterias: Schools, hospitals, and other institutions with cafeterias often prepare large amounts of food, resulting in significant levels of grease and oil entering the wastewater.
Bakeries: The baking processes of bread products and other bakery items involve the use of substantial amounts of oils and fats, necessitating the need for grease traps.
Fast Food Chains: Due to the intensive cooking methods used, fast food chains generate large amounts of grease and oil, which can accumulate in the septic system if not properly managed.
Hotels: Wastewater from laundry facilities, kitchens, and hotel guest rooms often contains high levels of grease and oil.
By implementing grease traps, businesses in these industries can effectively manage and prevent the accumulation of grease and oil in their septic systems. This proactive approach ensures the smooth operation of plumbing systems and reduces the risk of clogs and backups.
Washington, D.C. Grease Trap Cleaning You Can Trust
Emerald Plumbing has been doing this work for over two decades. On a repair job, our techs understand what to look for, so they can resolve a problem efficiently and thoroughly. On a routine maintenance cleaning, we think ahead and seek to keep our customers one step ahead of any problems. Good preparation and due diligence have helped us earn a lot of good reviews over the years.
Call Emerald Plumbing at (240) 345-9920 or contact us online today.