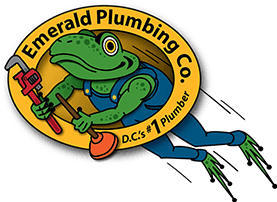 Washington, D.C. Plumbing Repair Services
Dealing with plumbing issues can cause significant inconveniences and disrupt the smooth functioning of your property or business. At Emerald Plumbing, we understand the urgency of these situations and offer both prompt service and dependable repairs. Our highly skilled technicians have served commercial properties in the D.C. Metro Area since 2001. We are conveniently located in Washington, D.C. and routinely serve the areas of Fairfax, Alexandria, and Silver Springs.
Call our Washington, D.C. plumbing repair pros at (240) 345-9920 or reach out to us here online today.
The Signs You Need Plumbing Repair
In normal times, our plumbing system seems to run almost on auto-pilot, supplying water wherever we need it on command. But, like any mechanical system, plumbing does break down. The key is staying a step ahead and getting our techs out there before the breakdown becomes too severe and costly. When you see any of these signs, give us a call:
Slow Drains: Slow drains often result from the buildup of debris, such as hair, soap scum, or food particles, in the pipes. Ignoring slow drains can lead to complete blockages, causing water to back up and potentially overflow.
Bad Smells: These foul smells are usually caused by decomposing organic matter or sewer gases escaping from the plumbing system. Ignoring bad smells can not only cause discomfort but also indicate potential sewer line blockages or leaks.
High Water Bills: Undetected leaks in your plumbing system can result in wasted water and inflated utility bills. Even small leaks can add up over time, costing you money and wasting valuable resources. If you notice a spike in your water bills, leak detection and repair are essential.
Gurgling Sounds: These sounds occur when there is a blockage or improper venting in the plumbing system. Ignoring gurgling sounds may lead to backups and water damage.
Water Discoloration: Water discoloration can occur due to corroded pipes or the presence of sediment and rust particles in the plumbing system. Ignoring water discoloration can indicate deteriorating pipes that may eventually lead to leaks or bursts.
A failure to act on these signs can lead to a repair that will ultimately be more expensive, in addition to prolonging the negative consequences noted above. By contrast, prompt action in calling our Washington, D.C. plumbing repair team gives property owners a real chance to limit the damage.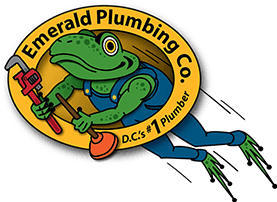 Work With Emerald Plumbing Today!
When you need fast, reliable, and effective services, call Emerald Plumbing Co. at

240-345-9920

. We're here to help with your Plumbing.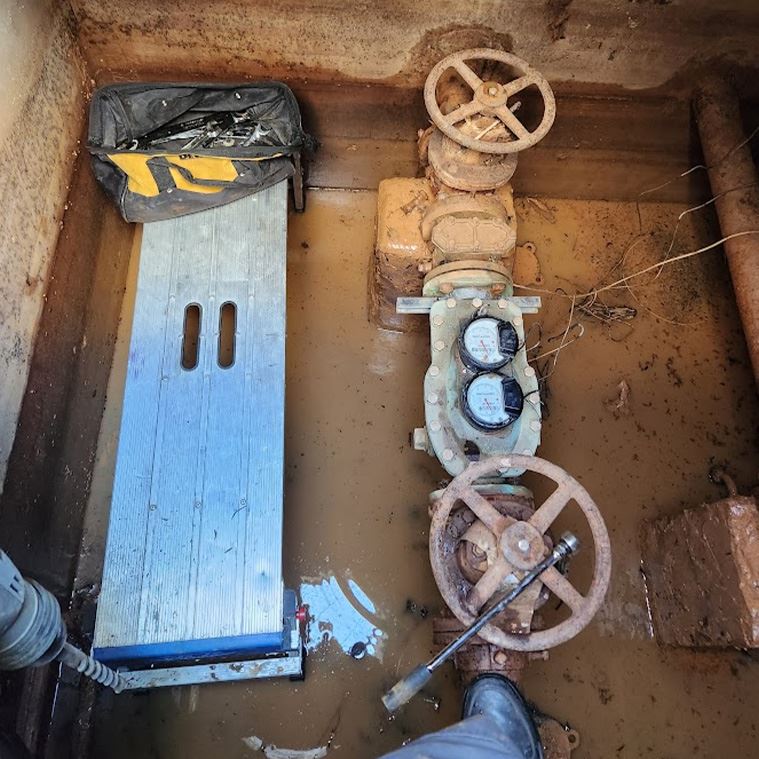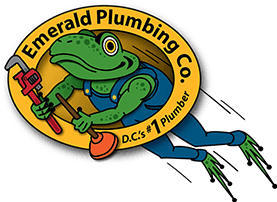 Serving the D.C. Metro Area
We've earned a good reputation in the D.C. Metro Area in our 20-plus years of service to the community. We're honored to have received a lot of good reviews in that time span, and we'd like the chance to win your trust next. When you see a sign of a plumbing problem, give us a call right away. We offer both same-day scheduling and emergency service.
Call (240) 345-9920 for immediate service or use our online contact form to schedule an appointment.