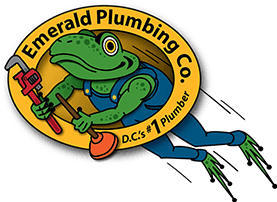 Washington, D.C. Pipe Repair
Pipe issues can be a real headache, so when things go wrong, you want to get expert help as soon as possible. That's why our team at Emerald Plumbing is here to assist you. With over 20 years of experience serving the community, we have the knowledge and skills necessary to repair your pipes quickly and efficiently.
Whether your pipe problems are big or small, we can get your water flowing again in no time. Don't let your water or sewer pipe issues disrupt your day - call us today and let us take care of the problem for you!
Dial (240) 345-9920 or get in touch with us online to request an appointment!
What Makes Pipes Burst?
Pipes are an essential component of any home's plumbing system, but they can also be a source of frustration and stress for homeowners when they burst.
Reasons why pipes can burst:
Freezing: The colder months in Washington, D.C. can lead to frozen pipes. When more water accumulates and freezes in one place, it creates pressure and can burst.
Corrosion: Over time, some pipes can begin to corrode and narrow. Eventually, corroded pipes can burst open, leading to a plethora of issues.
Clogs: When there's a clog in your water or sewer pipes, this can cause pressure to build up within them. When the pressure is too much, the pipes will crack.
High water pressure: Sometimes water can be pumped into your home at too high of a speed. Other times, there could be impairments in your pipes, causing water to slow and speed up at inconvenient times. Eventually, this could lead to your water pipes bursting.
Water pipes can burst for a variety of reasons, but either way, it's an inconvenience. That's why our pipe repair team is here to help. Our team can investigate the issue to determine the root cause of the problem and resolve it quickly and efficiently. While we're at it, we can also answer any questions or concerns you may have.
Signs You May Need Pipe Repairs
Knowing when your pipes are malfunctioning and need repair can be difficult since they're usually behind walls or underground. However, there are a few signs to be aware of.
Signs you may need pipe repairs:
Decreased water pressure: Low water pressure in your shower or sinks could be a sign that you have a leak somewhere in your water line. When you notice this issue, don't hesitate to give our plumbers a call.
Discolored water: Is your water murky or cloudy? This could be a sign that your pipes are corroded and breaking down. Our plumbers can investigate the issue and resolve it before it becomes a serious problem.
Water bill increase: If your water bill has increased for no apparent reason, this could be due to a hidden leak. A leaky pipe can waste water and raise your water bill. Be sure to call our team in to come help.
Holes or cracks: For pipes that are visible in your home, if you notice cracks or holes, it's time for them to be replaced or repaired. Oftentimes, this issue is more common in older homes, and our team can be on the job in no time.
When you notice any of these issues, be sure to give us a call for our pipe repair services in Washington, D.C. Even if you're unsure whether the issue is a cracked or burst pipe, our team can investigate the issue and resolve it.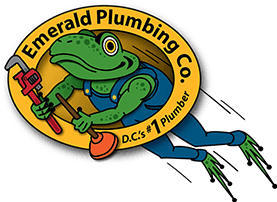 Work With Emerald Plumbing Today!
When you need fast, reliable, and effective services, call Emerald Plumbing Co. at

240-345-9920

. We're here to help with your Plumbing.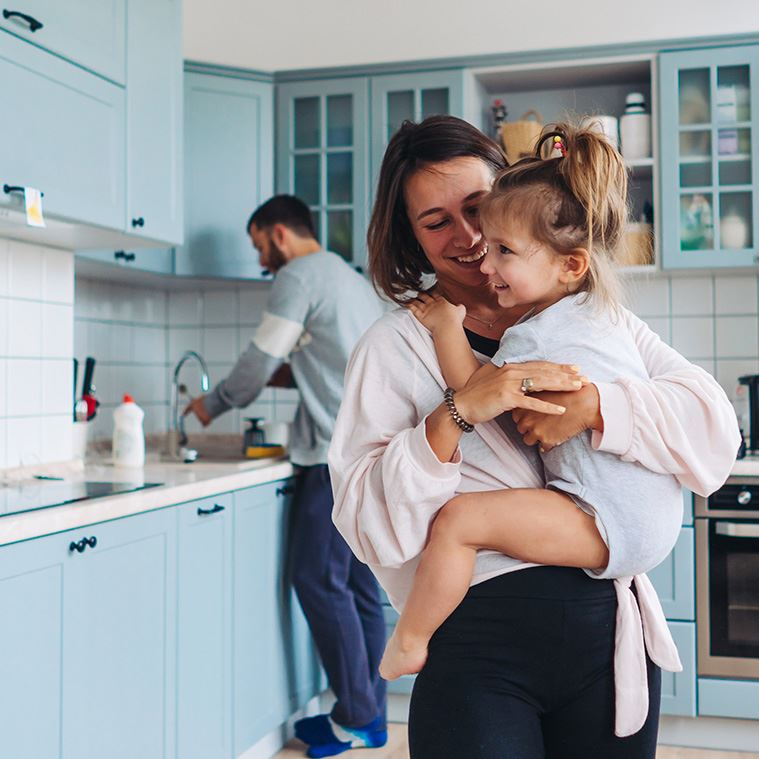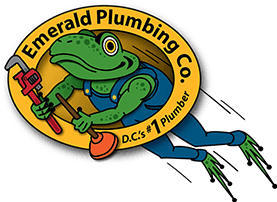 Call Us for Pipe Repairs in Washington, D.C.
For all your pipe repair needs, our certified team at Emerald Plumbing is the one you can call. Our plumbers have the knowledge and experience necessary to handle any pipe repair with skill and precision.
With our reliable service, you can rest assured that the problem will be resolved in no time. Trust us to provide you with the best pipe repair services in town!
Call us at (240) 345-9920 or send us a message online to request a service!