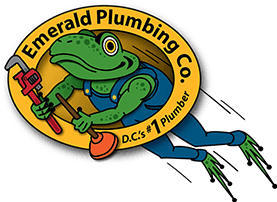 Helping Our Older Citizens of Washington, D.C.
At Emerald Plumbing, we take pride in our commitment to the community, and our "Senior of the Week" program is a testament to this dedication. This initiative is not just about fixing pipes; it's about fostering a sense of support and care within our neighborhoods.
Here's what you need to know about this special program:
Community Outreach at Its Core
The "Senior of the Week" program is our way of giving back to the community we serve. We identify and support deserving seniors who may be facing financial constraints. This outreach initiative is designed to provide free plumbing services, including repairs, maintenance, and installations, helping our seniors maintain their homes without the added burden of plumbing expenses. The specific services provided will depend on the needs of the selected senior.
Eligibility
Seniors 65 years and older residing in our service areas are eligible for the program. To participate, seniors must provide proof of homeownership. This step ensures that the assistance goes to those who genuinely need it.
Once a senior has been selected as the "Senior of the Week," they become ineligible to receive pro bono services again. This ensures that we can reach as many seniors as possible, spreading the benefits of our program throughout the community.
Comprehensive Plumbing Support
Our program covers a broad spectrum of plumbing services tailored to the unique needs of the selected senior. Whether it's a leaky faucet, a clogged drain, or a more complex issue, we aim to provide these essential services at little to no cost. In most cases, our services are offered free of charge, embodying our commitment to community welfare.
Building Bonds and Making a Difference
Our "Senior of the Week" program has strengthened community bonds, providing crucial plumbing services to seniors in need. Beyond the immediate impact, we collect feedback and testimonials to measure the lasting effects of our initiative. It's our way of ensuring that we are making a meaningful difference in the lives of those we assist.
At Emerald Plumbing, we are committed to positively impacting our neighbors' lives. Join us in supporting our seniors and fostering a community that cares. Contact us at (240) 345-9920 today to learn more about the "Senior of the Week" program.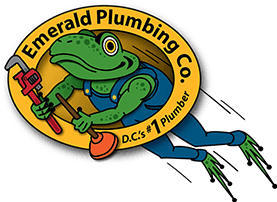 Work With Emerald Plumbing Today!
When you need fast, reliable, and effective services, call Emerald Plumbing Co. at

240-345-9920

. We're here to help with your Plumbing.