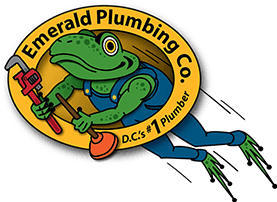 Washington, D.C. Hydro Jetting
Your home is a place for comfort and relaxation, but the last thing you want to deal with is issues with your pipes. It can interrupt your entire day and leave you feeling frustrated. That's why it's important to have a reliable plumbing service at your disposal.
If you're in Washington D.C. and in need of hydro jetting services, Emerald Plumbing is the team to call. Our experienced professionals provide top-notch service, using the latest technology to have your pipes clear and functioning smoothly. Don't let plumbing issues ruin your day. Contact Emerald Plumbing for prompt and efficient solutions.
Call us today to learn more about our hydro jetting services in Washington, D.C. Dial (240) 345-9920 or reach out to us online.
What Is Hydro Jetting?
If you're dealing with slow-moving or clogged sewage lines, it may be time to call our professional plumbers for our secret weapon: hydro jetting. Using water to break up buildup in sewer pipes, hydro jetting is able to clear heavy clogs quickly and effectively.
Regardless of what the clog is made of, hydro jetting can easily handle it. It's a technique that's becoming more popular among plumbers and property owners alike, and for good reason. Clogged lines can be a hassle, and hydro jetting might be the solution you've been looking for.
Do I Need Hydro Jetting?
Hydro jetting services can be crucial in maintaining the health and longevity of your plumbing system. It's important to keep an eye out for any signs that may indicate a need for such services.
Signs you may need hydro jetting:
Slow drainage: If your drain appears to be doing its job slower over time, you may be dealing with a blockage. Our team can investigate this issue and help you resolve it.
Noisy pipes: Strange sounds such as screeching, hissing, and gurgling are not a good sign. This could mean that there's a clog and water trying to filter through is causing these strange noises. Our team can determine what the issue is and help fix it.
Foul smells: If your bathroom or kitchen drains are emitting foul scents, this could mean that you have food, mold, and other materials lodged in your drains. Our plumbers can be on the job to help determine what the cause of this scent is.
Frequent clogs: If you notice that you're dealing with frequent clogs, this could be a sign that you have a large blockage inside your plumbing system. Get in touch with our team to help you resolve this.
If you've noticed any of these signs, it's time to give our team at Emerald Plumbing a call. Our plumbers are ready to help identify the cause of your plumbing problems and provide the hydro jetting services needed. Don't wait until the problem becomes worse. Call us today to schedule an appointment.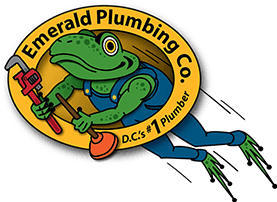 Work With Emerald Plumbing Today!
When you need fast, reliable, and effective services, call Emerald Plumbing Co. at

240-345-9920

. We're here to help with your Plumbing.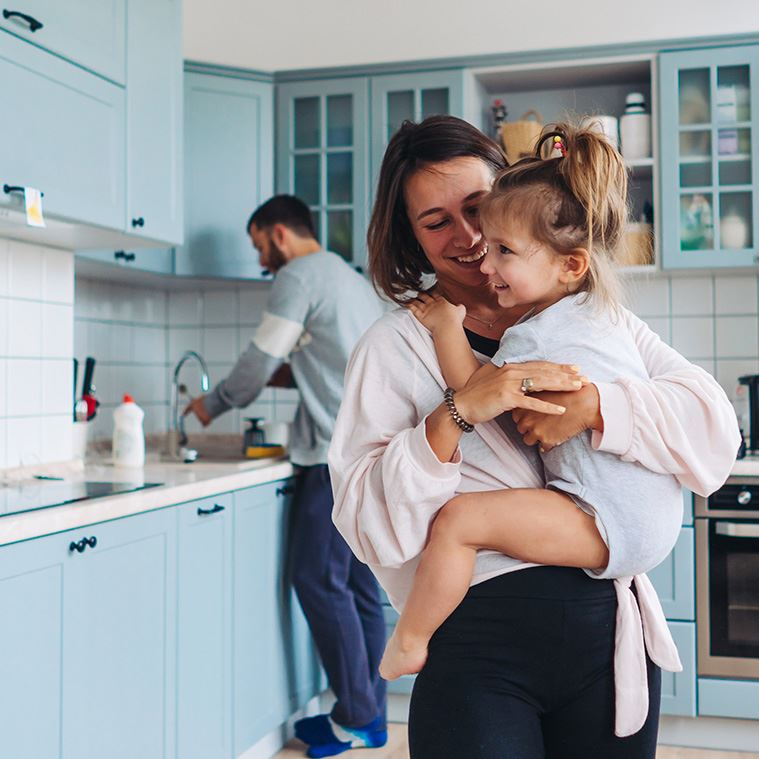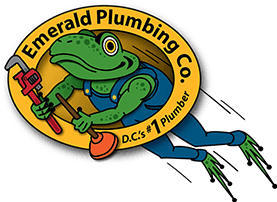 How Often Should You Get Hydro Jetting Services?
When it comes to keeping your plumbing system in good condition, proactive maintenance should be a top priority. A careful and regular use of your plumbing fixtures may mean that you only need hydro jetting services once a year. Typically, buildups won't require clearing more than two to three years.
However, if you find yourself experiencing clogs, it's likely a sign that it's time to request an appointment with our professional plumbers. By staying ahead of any issues, you can save yourself from more significant and expensive problems down the line.
Hydro Jetting Services in Washington, D.C. You Can Trust
At Emerald Plumbing, we take pride in our commitment to delivering top-notch plumbing services. Our team has been dedicated to this mission for over two decades. If you're experiencing issues with buildup or blockages, don't hesitate to reach out to us for our hydro jetting services. We are ready and equipped to take on any plumbing challenge.
Get in touch with our Washington, D.C. team today for high-quality hydro jetting services. Call (240) 345-9920 or send us a message online.